SCHOOL & DAYCARE CATERING IN THE STAINLESS STEEL REUSABLE SYSTEM
gastromenü
|

CHECK CLOUD

| Rieber

The Ulm-based large-scale caterer gastromenü is focusing more and more on sustainability. Thus, in the future, the company wants to do almost completely without disposable packaging and only serve its food in the environmentally friendly reusable system. The savings would be enormous, says gastromenü boss Thomas Eifert in an interview with DONAU 3 FM: "We pack salads, we pack desserts and all the fruit still in the one-way system - that's around 35% - we want to replace that completely with reusable packaging."

The QR-based reusable system is already being tested in several schools, kindergartens and daycare centers - with great success, according to Eifert: "The response has been excellent. Not only have we introduced this reusable system, we have also made a component meal plan from which the facilities can order true to size so that no more food ends up in the trash. The order quantities are adjusted perfectly."

Eifert calculates an investment of over one million euros. Each individual meal will also be about 30 cents more expensive. One question remains to be answered: what is currently particularly popular with schoolchildren and kindergarten children? Eifert knows: "Surely the pasta dishes in all their forms are already the children's favorite food."

Gastromenü supplies 260 schools and kindergartens every day and serves a total of over 10,000 meals a day. The company employs around 500 people in the Danube valley in Ulm.
Contribution from DONAU 3 fm
 November 15, 2019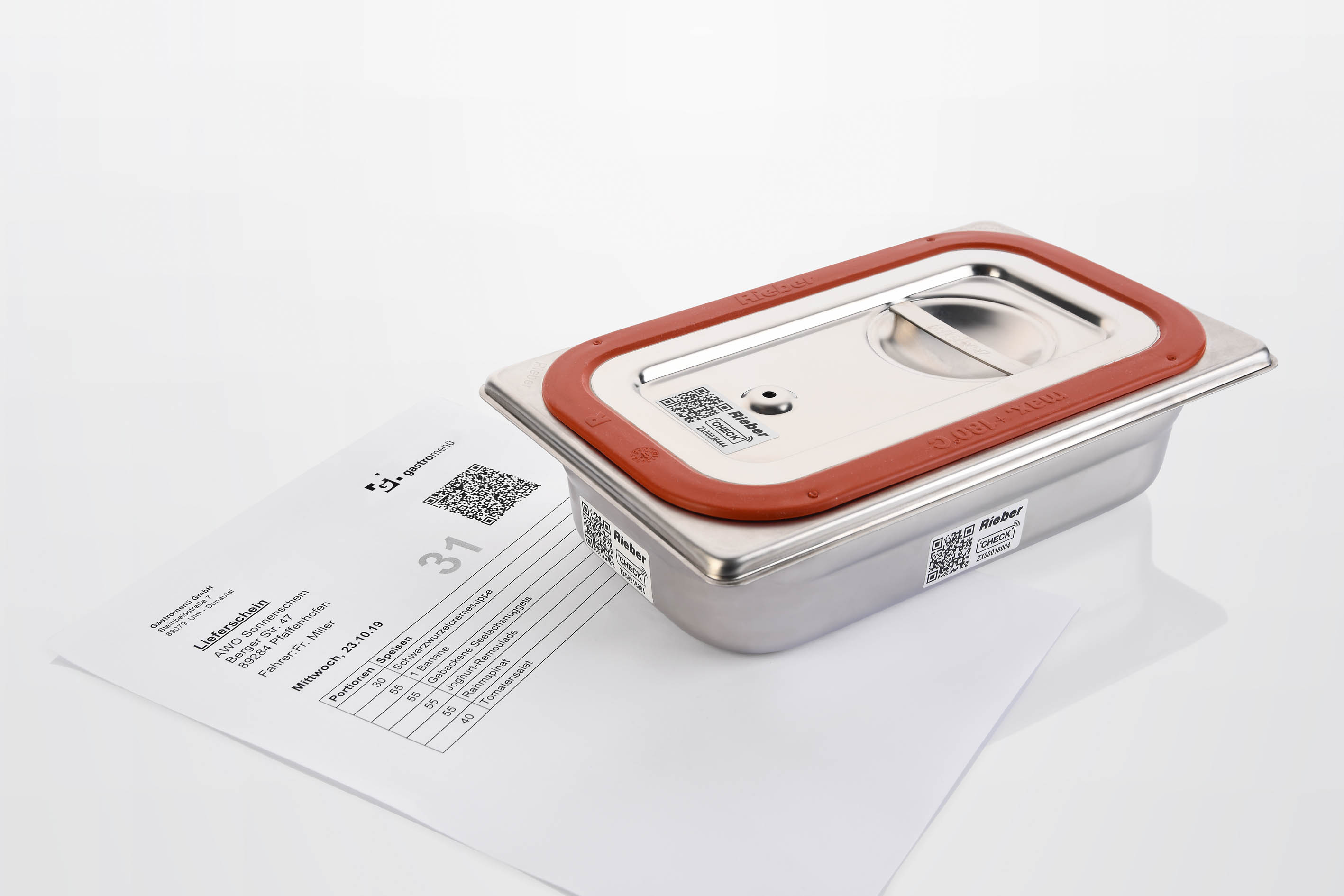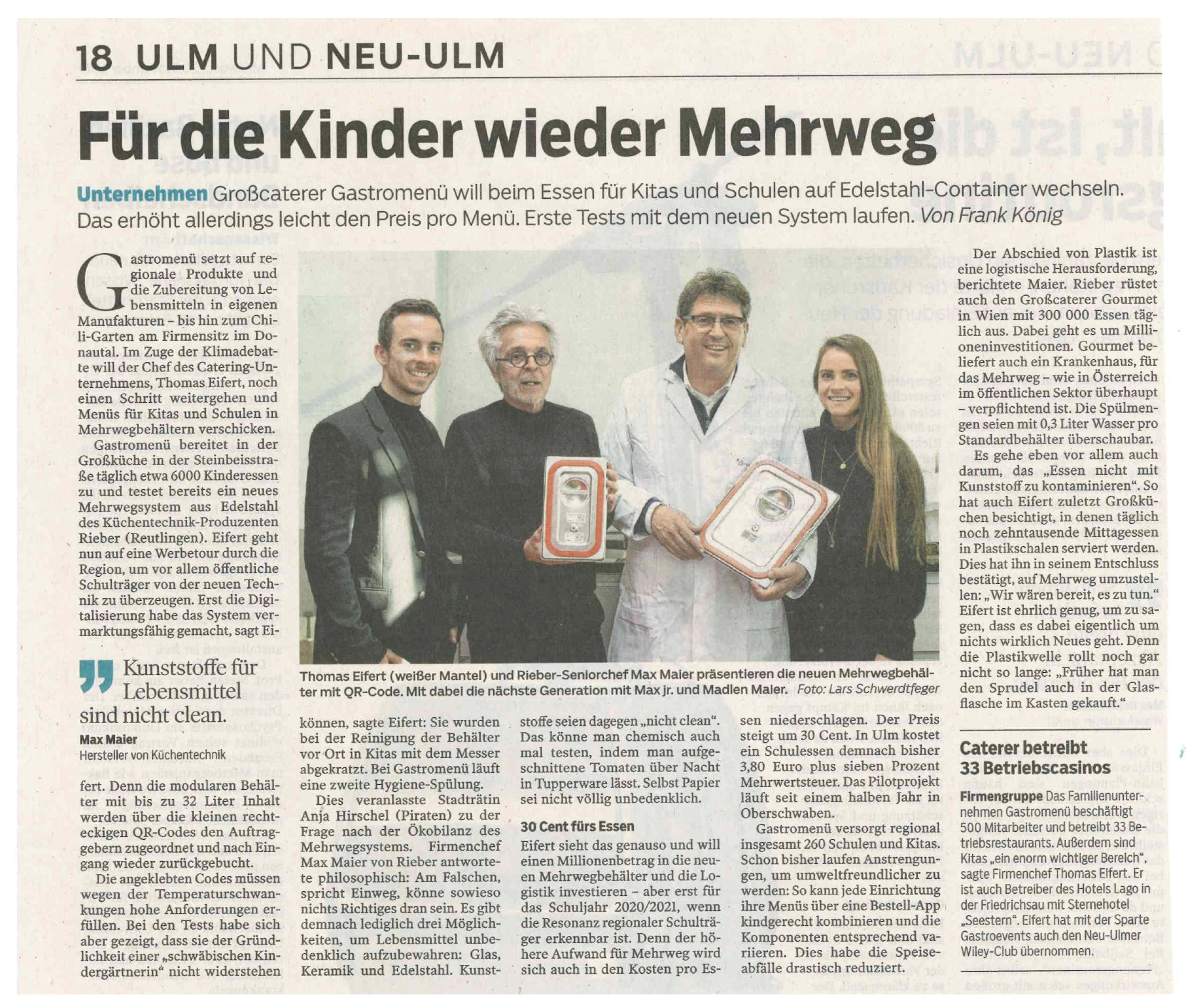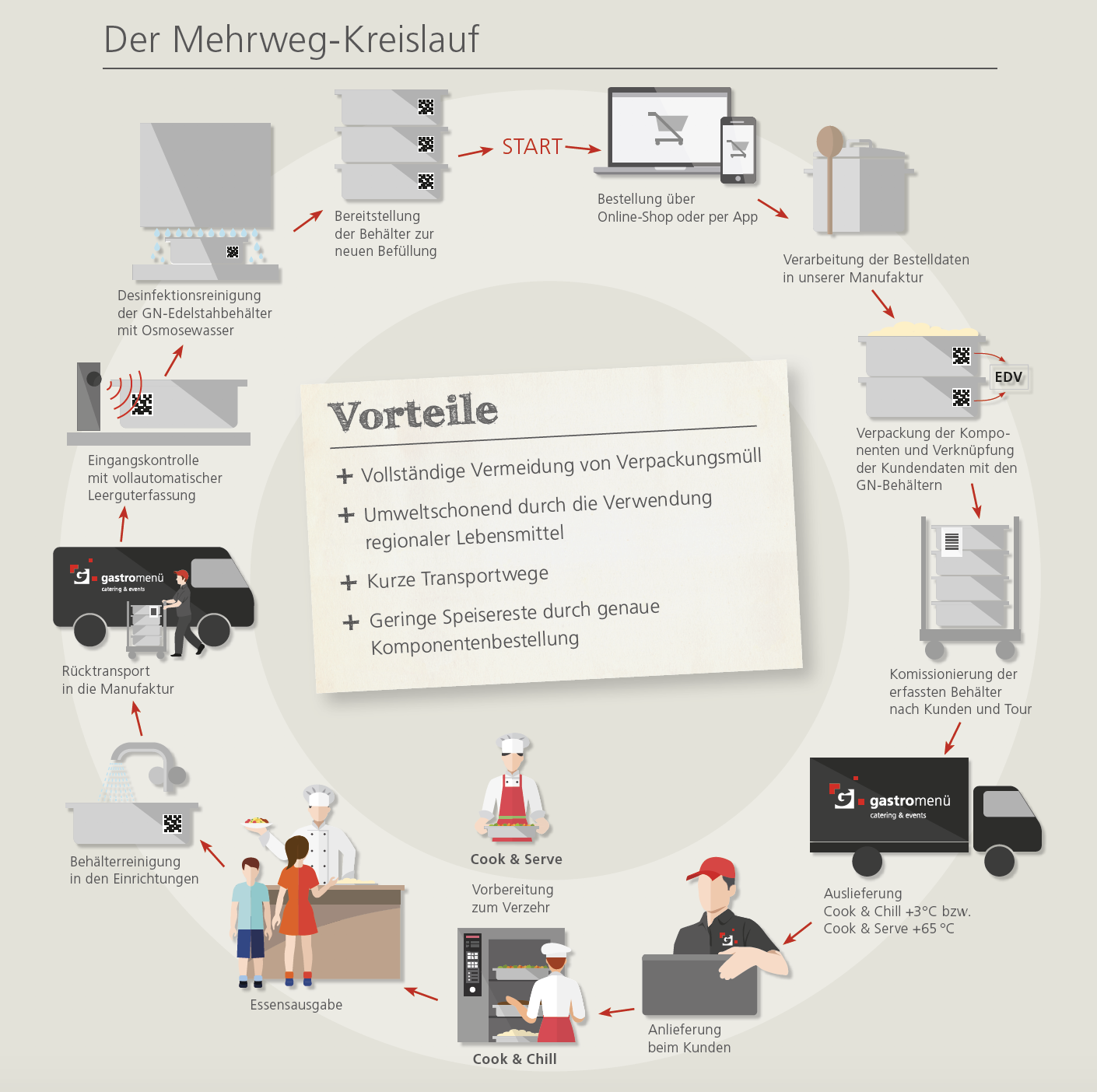 Send us an enquiry - we look forward to working together to design the best solution for your business.
HACCP lists no longer 4 years in the confusing paper-folder chaos, but transparent, digitally retrievable at any time. All measuring points and documentation as well as alarms in one web interface.
Organize your operation no matter where you are and always stay informed about your process-relevant data.
Efficient energy management - is your refrigerator constantly 3 °C too cold?
Ask CHECK HACCP and uncover your savings potential.