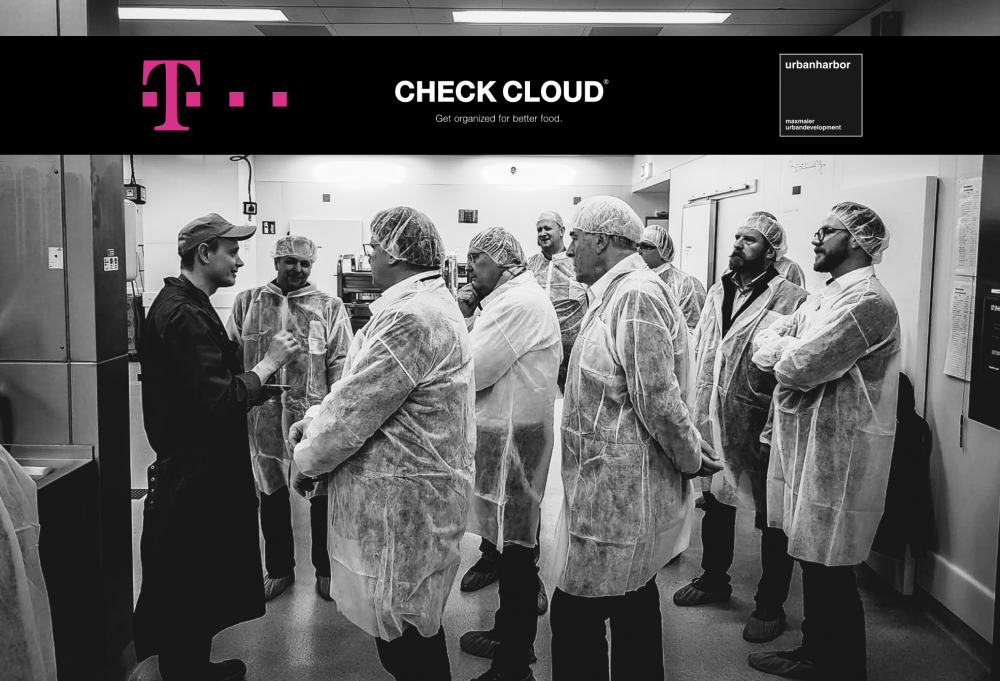 Digital solutions for the catering industry.
Process efficiency, customer focus and live digitization - these were the topics on the agenda at the joint customer day of Telekom and CHECK CLOUD on January 22 at urbanharbor Ludwigsburg. The invited customers were presented with a wide range of digital solution systems and were also given an insight into the fully digitalized flagship kitchen of the speisewerk in the urbanharbor.
In this digital canteen kitchen, the host platform solution CHECK CLOUD is used to digitally monitor, measure and document all hygiene and temperature for the approximately 5000 meals served daily.
In addition, RASTAL has its solution with SMARTGLASS® - with which the fill level of the drinking glasses can be detected and thus the service can be automatically optimized. Thus, the restaurateur knows on demand how the guest interacts with the drinking glass via the smartphone.
As a smart POS solution, Telekom's complete POS solution offers a comprehensive system especially for small to medium-sized businesses of all kinds. A day full of new impressions, new contacts, ideas and above all practical solutions - get connected to CHECK CLOUD.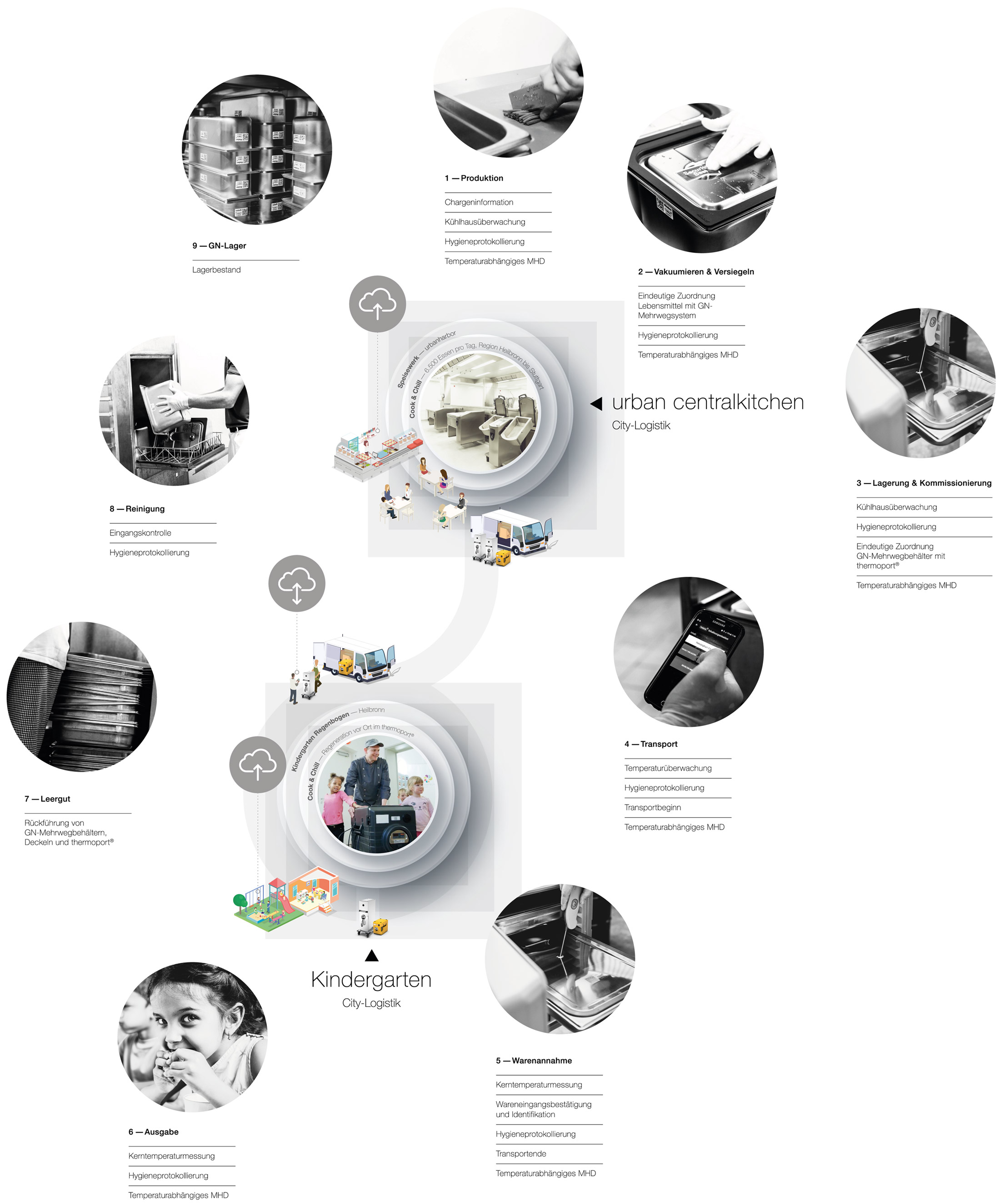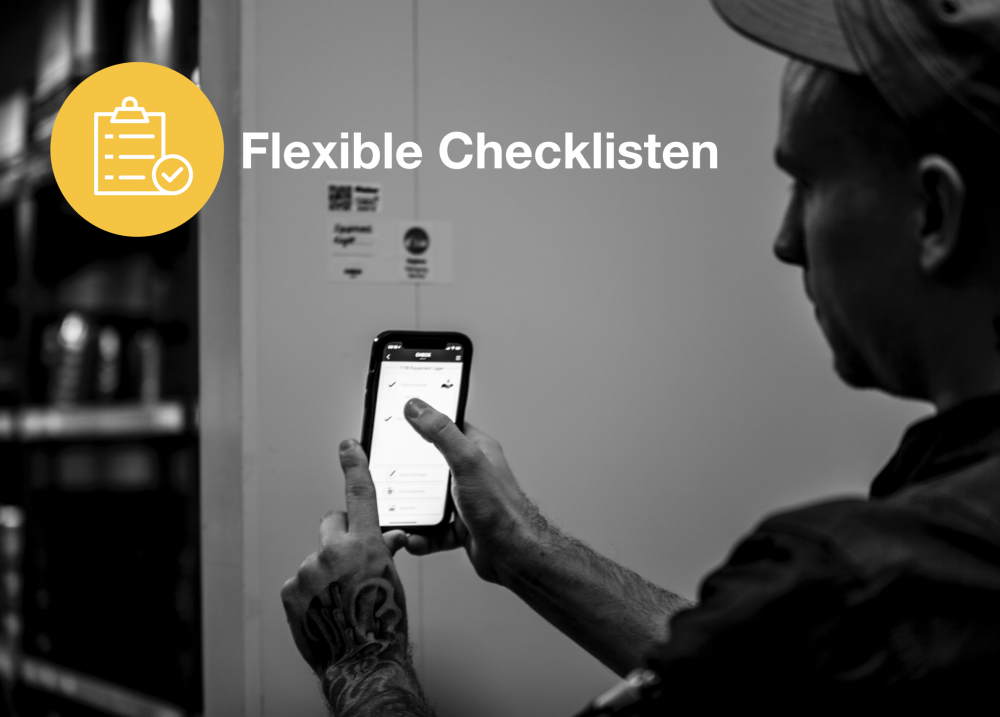 Digitize your checklists with up to 20 queryable TODO points. Individual notes and photos can also be attached to the flexible checklist. In addition, for reliable compliance, the alert function can remind users of their outstanding TODOs via smartphone.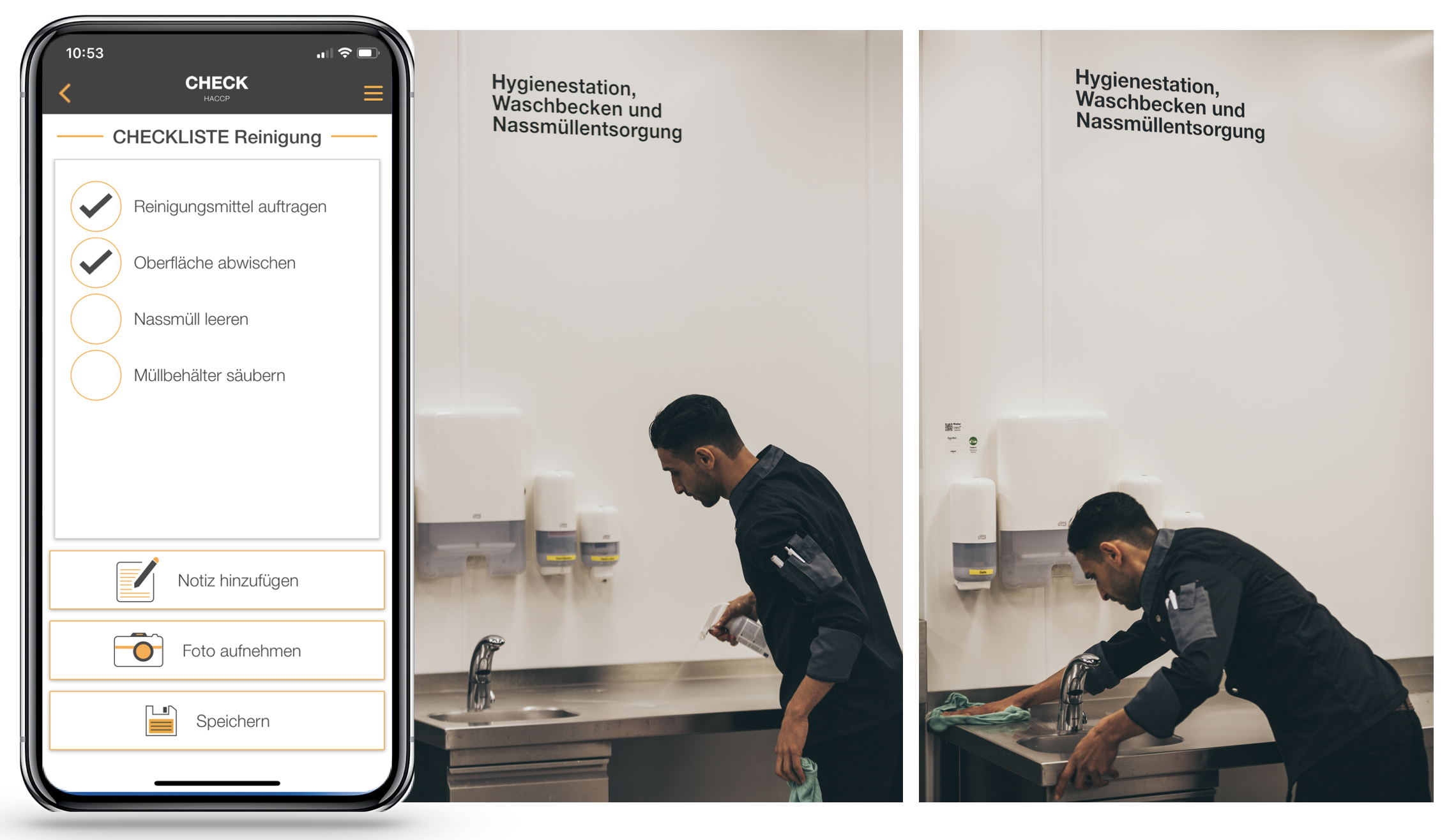 Turn your food into a networked product.
Learn more

Send us an enquiry - we look forward to working together to design the best solution for your business.
HACCP lists no longer 4 years in the confusing paper-folder chaos, but transparent, digitally retrievable at any time. All measuring points and documentation as well as alarms in one web interface.
Organize your operation no matter where you are and always stay informed about your process-relevant data.
Efficient energy management - is your refrigerator constantly 3 °C too cold?
Ask CHECK HACCP and uncover your savings potential.