Focus on the process
From the field to the plate: In order to reduce food waste worldwide and increase the quality of food, CHECK Services has been reorganizing the food flow process since 2018 as a manufacturer-independent service provider with various partners and thanks to a digital solution. The trend compass was at urbanharbor in Ludwigsburg. Headquarters of CHECK Services.
With the launch of CHECK HACCP, an important module is already successfully on the market. Check HACCP gives users the advantage that all relevant data is made available to them on a single horizontal cloud platform. This includes temperature results and hygiene values from various sources, systems and applications - all independent of time and place.
With the help of the Internet of Things (IoT) technology of the cooperation partner T-Systems, the system was brought to a high-performance level. The partner T-Systems is responsible for the product implementation and, above all, ensures IT security and data protection in a German data center.
Published in the December 2018 issue - Trendkompass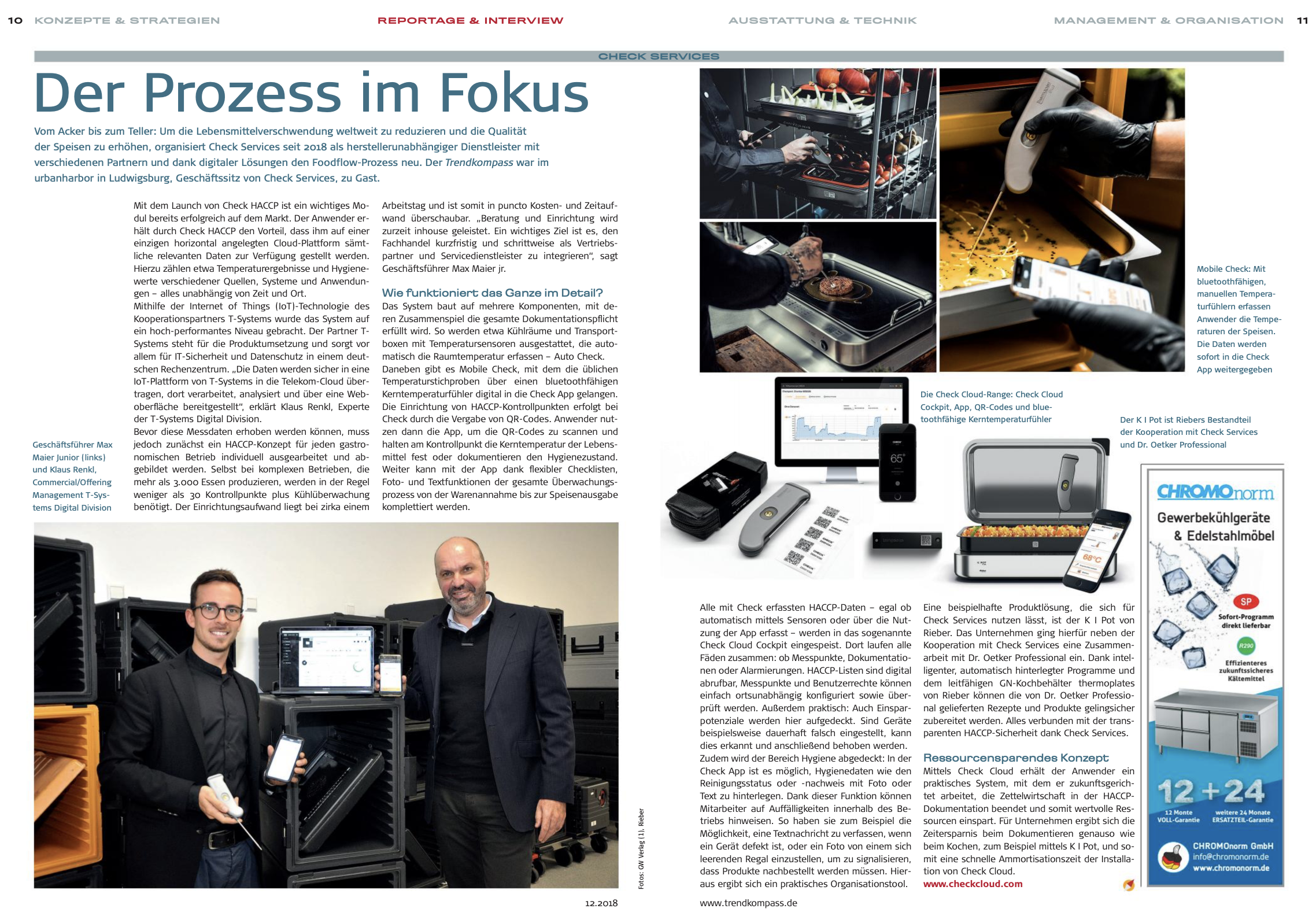 Send us an enquiry - we look forward to working together to design the best solution for your business.
HACCP lists no longer 4 years in the confusing paper-folder chaos, but transparent, digitally retrievable at any time. All measuring points and documentation as well as alarms in one web interface.
Organize your operation no matter where you are and always stay informed about your process-relevant data.
Efficient energy management - is your refrigerator constantly 3 °C too cold?
Ask CHECK HACCP and uncover your savings potential.