"Digitization doesn't mean there are no more cooks"
Andreas Müller knows from his own experience that the connectivity of the devices is currently still the greatest difficulty for Kitchen 4.0. As managing director of Better Taste GmbH, he has driven digitalisation forward in his restaurant "speisewerk". A conversation about interfaces, lessons learned and the kitchen 2050.
Mr. Müller, in your flagship on the urbanharbor site in Ludwigsburg, the "speisewerk", you work with the principle of "Catering 4.0". What does catering 4.0 actually mean and why should it be introduced?
It doesn't really matter whether you call it 4.0. It's basically about implementing digitalization in the kitchen area. There are several reasons for introducing it. On the one hand, it's about simplifying processes. On the other hand, you have to address the personnel situation. We have fewer and fewer skilled workers in the kitchen and more and more semi-skilled and unskilled employees. More and more has to be documented, the process descriptions are becoming increasingly dense. To escape the paper economy, there is no other option than to go digital.
Was the digital concept an integral part of the planning or was this implemented subsequently during ongoing operations?
It was already an integral part of the planning - and that made the implementation much easier. Of course, you can also plan the data line, the Wi-Fi connection, the device selection during operation, but it is of course much easier to plan this right from the start - especially with regard to the different manufacturers! There is still a lack of permeability of the systems here.
So the issue of interfaces is the main problem in process design?
Yes, that is still the biggest difficulty at the moment. This is a well-known problem that arose a few years ago. When digitalization began, every manufacturer started cooking its own soup. You can see this in other products as well. Take a look at mobile phone chargers. Everybody builds their own version.
How did you solve that?
We are right in the middle of the process. We use the Check System from Rieber in our operations, which has the advantage that it offers the possibility of linking systems and documenting working methods, regardless of the manufacturer.
How have the employees received the change?
Very good - and that also goes beyond the kitchen. For example, we have a cloud-based time recording system. Here, the employees immediately understand the comprehensible benefits. It also has to be said that our industry is not streamlining. Digitization does not mean that there are no more cooks. That would be an automated kitchen. No, digitization means that I, as a chef in procurement, can plan more flexibly or no longer have to run through the cold rooms to write down the temperatures - I can concentrate on cooking. Or working in a patisserie and being able to look online to see which cakes have sold best and plan better. And and and...
Lessons learned - What are three things anyone planning or remodeling a digital kitchen needs to consider now?
The first thing to look out for: The digital solutions must be networkable. Otherwise you have the problem that you have to go from one digital system back to the analogue and then back to the second digital system. Then you have an additional expense that calls into question the usefulness of digitization.
The second is that one should free oneself from conventional planning, the classic structural division - today, on the one hand, production is more decoupled and, on the other hand, digitality will be individually tailored to the company.
And thirdly, I should think about future eating behaviour. Who is my future clientele? In 10, 15 years, will I be catering to customers locally, or catering more? Or will I offer a mix?
Keyword ambience - the architectural philosophy of the urbanharbor site is rooted in industrial history, a time when the analogue was predominant - how do the digital and the analogue relate in the "speisewerk"?
It is a deliberate contrast and at the same time a complement. The clientele that operates in the area has a lot to do with digitalization. And they really like the industrial charm. It would probably have been cheaper to tear down the site and build a soulless new building. But the symbiosis of industrial character and modern architecture is precisely what gives the site its attractive flair. On the other hand, we wanted to show the transformation - from the industrial age to digitalization 4.0.
Does every restaurant need digitization?
In principle, you can digitize in any area. The question is whether this has to be recognizable for the guest. Surely there are a few digitization freaks in Berlin, for example, who only want to order their food by pad. But we're not addressing digital freaks, we're addressing guests. And we want them to feel comfortable. Our POS systems, voice processes, and temperature sensors that send data to the database at predefined intervals - all of this should only be marginally noticeable to the guest.
How must digitalization in the kitchen progress in order for Germany to remain globally competitive? What will the kitchen look like in 2050?
No one knows what will develop in such a long period of time. Fifteen years ago we could not imagine that one day we would have telephones with which we would do everything but make phone calls. Certainly, kitchen processes will change significantly in some areas. Digitization basically means that it's not the person who produces who has the power, but the person who has the information. This is particularly relevant for planning in large kitchens that produce more than 1,000 meals a day. In catering kitchens with perhaps 100 meals a day, I think there will continue to be the charm of the individual and the handcrafted.
In general, however, Germany is currently pushing itself out of competitiveness. Try filling up an e-hybrid car outside your own home. Germany is poorly positioned in this respect. Or take a train and try to work with a laptop and a phone - it's impossible. Germany is still light years away from a comprehensive digital infrastructure. And this must be in place if we want to make progress in digitalization in the kitchen.
Interview by Kai Linde - published 25 March 2019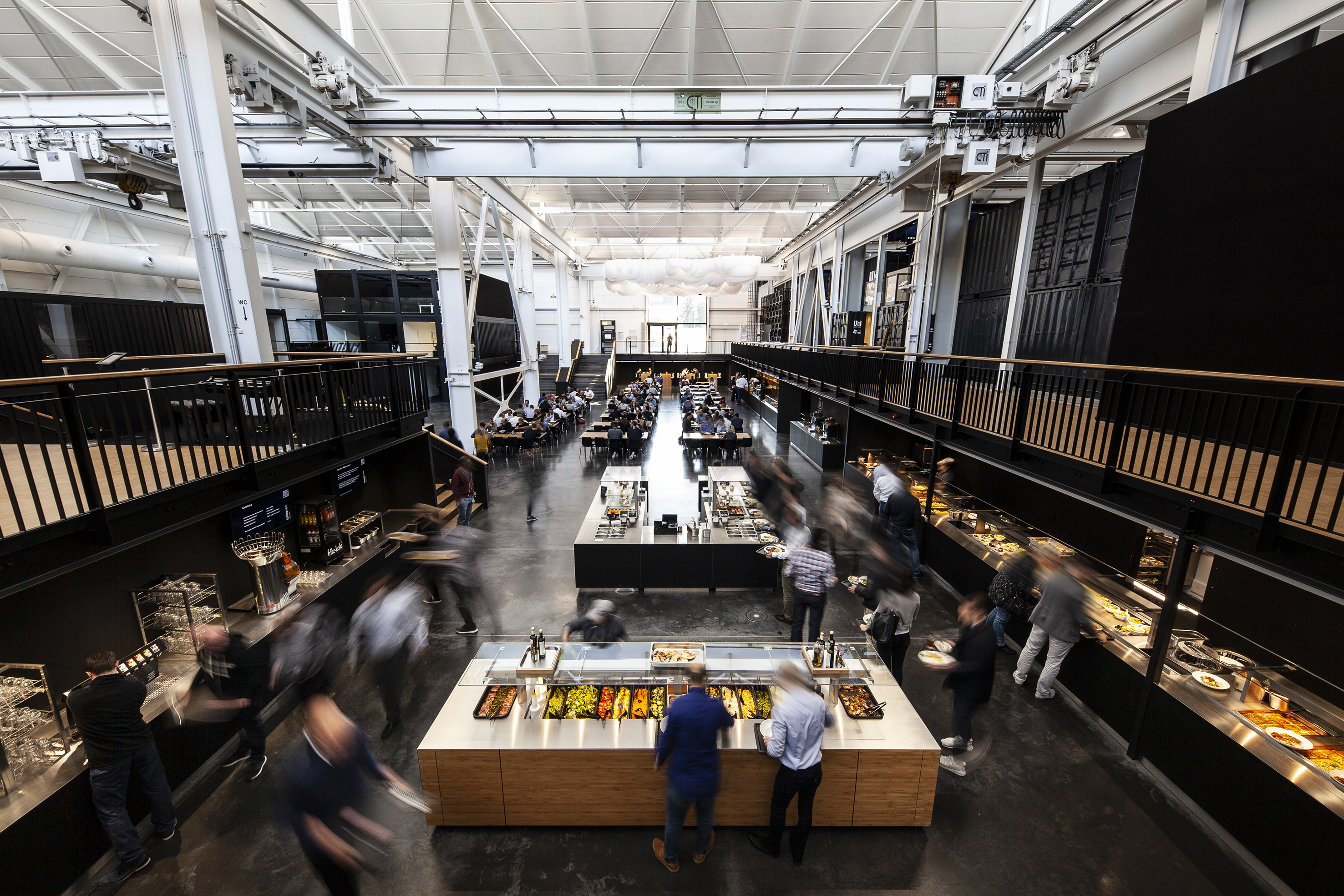 Send us an enquiry - we look forward to working together to design the best solution for your business.
HACCP lists no longer 4 years in the confusing paper-folder chaos, but transparent, digitally retrievable at any time. All measuring points and documentation as well as alarms in one web interface.
Organize your operation no matter where you are and always stay informed about your process-relevant data.
Efficient energy management - is your refrigerator constantly 3 °C too cold?
Ask CHECK HACCP and uncover your savings potential.