BIG DATA FOR MORE EFFICIENCY
in the large kitchen
The speisewerk uses digitalization to optimize its processes from delivery to meal serving.
Commercial kitchens are subject to regular and strict quality controls: To ensure food safety, there are clear legal requirements regarding hygiene and the cold chain as well as their documentation. However, maintaining an overview is also enormously important when it comes to stock levels and food orders. In this report, you can read how they can meet the challenges with just a few clicks on their smartphone thanks to digitalization.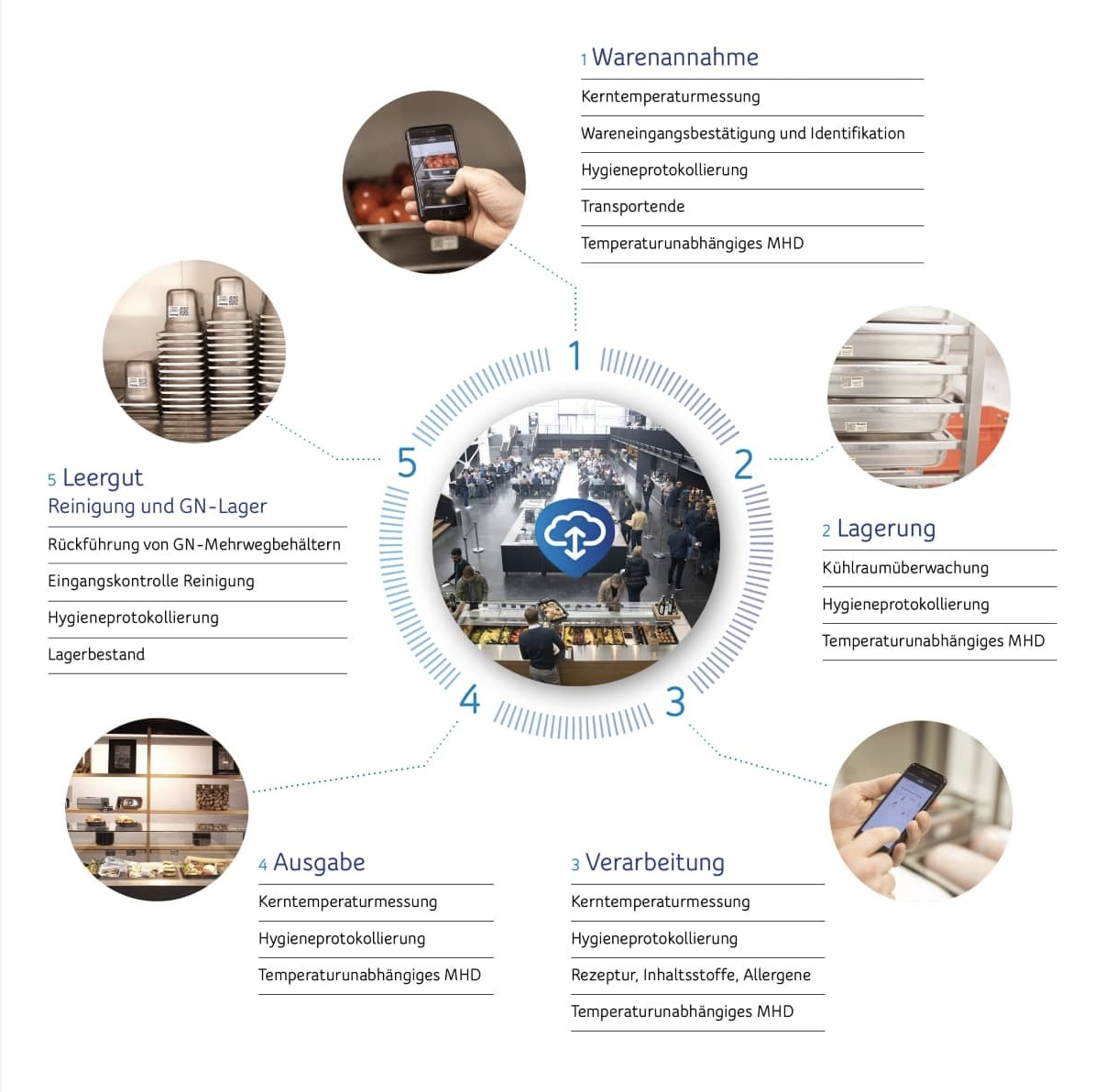 Send us an enquiry - we look forward to working together to design the best solution for your business.
HACCP lists no longer 4 years in the confusing paper-folder chaos, but transparent, digitally retrievable at any time. All measuring points and documentation as well as alarms in one web interface.
Organize your operation no matter where you are and always stay informed about your process-relevant data.
Efficient energy management - is your refrigerator constantly 3 °C too cold?
Ask CHECK HACCP and uncover your savings potential.