hogafit CHECK HACCP - digital HACCP - digital learning
Digital HACCP documentation - our free online course "Digital HACCP documentation" for the catering industry. Now on the hogafit training portal, the online learning portal of the DEHOGO Akademie and AHGZ.
In addition to the HACCP basics, you will learn in this course how to implement the legally required HACCP documentation for food safety in a user-friendly and time-saving manner. You will also learn how to digitally organize and document many other work processes and learn about the advantages of digital HACCP documentation.
The course makes you fit in:
HACCP basics: What are the obligations?
Bye-bye paperwork: Implementing HACCP documentation digitally and saving time
Organize and documentworkflows digitally
Click here for the digital ONLINE COURSE
hogafit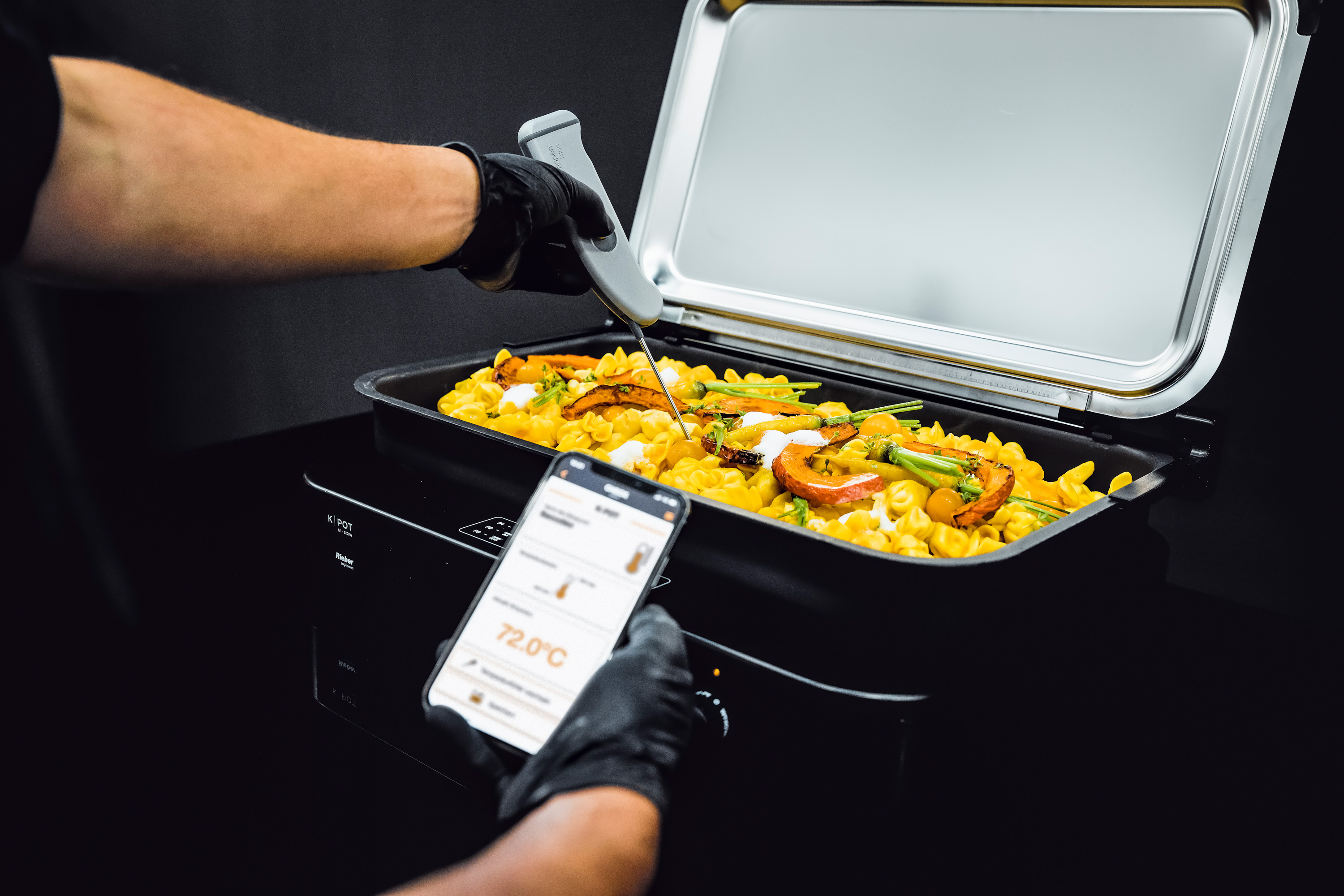 The advantages at a glance
System:
Digital, transparent HACCP lists with real-time data
24/7 alarm function
Simple user, rights management and configuration
Retrofittable into existing infrastructure
User-friendly and intuitive application
Reduction of personnel, cost and time expenditure
Uncomplicated info management tool with individually createable checklists
Possible connection to existing merchandise management systems
Automatic documentation and archiving without wasting paper
Patented digitizing system: U.S. Pat. No. 9,996,056
Hosting and operation of the platform DSGVO-compliant in the EU
Core temperature probe:
Robust, hygienic, HACCP and EN 13485 compliant
Very fast response time (3 sec.)
Protection class IP66/67
Typical battery life 1000 h continuous operation
Accuracy +/-0.4 °C to +199 °C
Measuring range -49.9 °C to +299 °C
QR Code:
Dishwasher safe
Simple, retrofittable food-safe sticker
Temperature resistant -40 °C to +180 °C
Send us an enquiry - we look forward to working together to design the best solution for your business.
HACCP lists no longer 4 years in the confusing paper-folder chaos, but transparent, digitally retrievable at any time. All measuring points and documentation as well as alarms in one web interface.
Organize your operation no matter where you are and always stay informed about your process-relevant data.
Efficient energy management - is your refrigerator constantly 3 °C too cold?
Ask CHECK HACCP and uncover your savings potential.