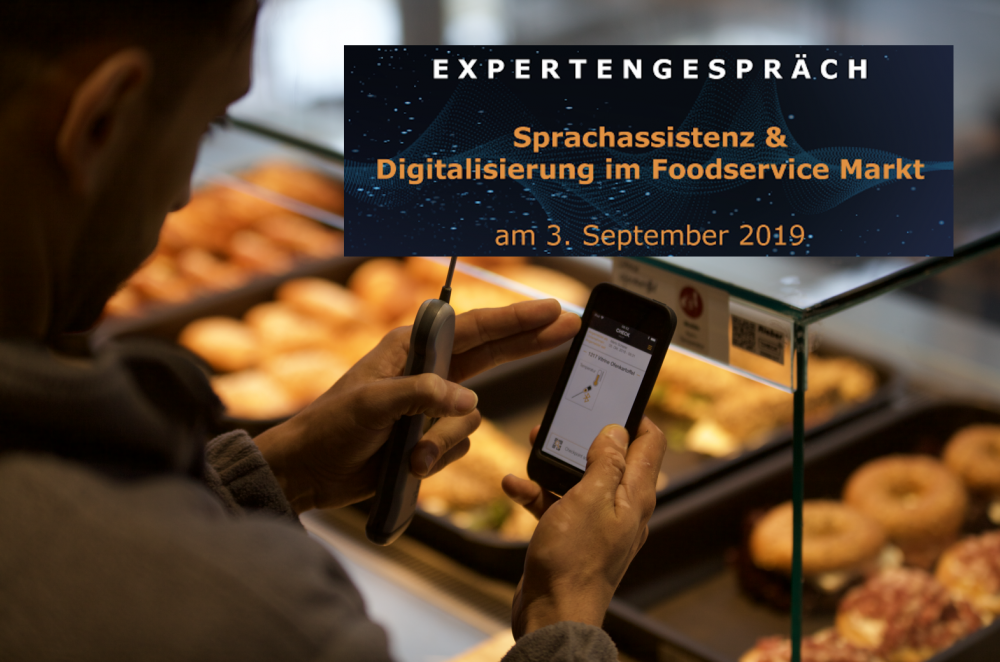 Expert Talk Voice Assistance & Digitalization in the Food Service Market 
-on 03.09.2019 at urbanharbor Ludwigsburg
The background
The food service market is exposed to high competitive pressure and the constantly changing demands of the guests with regard to waiting times, information offer, offer quality and the digital offer. Intelligent solutions in the service area and the kitchen offer a high potential to optimize processes economically and at the same time meet customer expectations. Sensors for automatic recording, interfaces for data exchange via established systems, apps as well as cloud-based solutions already enable sophisticated products and facilitate work processes. In combination with voice input, significant added value can be achieved. It enables intuitive and simple operation, which in combination with AI assistance systems have a high degree of innovation. This significantly expands the interaction possibilities with the products. While Amazon-Alexa is experiencing rapid demand for the private sector, solutions for the food service market are still in their infancy. In this expert talk, we would like to present the current developments and projects in the field of voice assistance systems and digital solutions for networking. Afterwards, we will discuss your needs, requirements and integration potential for voice assistants with you and the experts in a round table discussion.
Target groups
Decision-makers, restaurateurs, equipment manufacturers, logistics and delivery services, service and consulting companies, food manufacturers, suppliers.
Our goal is to organize food logistics via intelligent reusable systems and to network quality-relevant data along the food supply chain via the manufacturer-independent platform CHECK CLOUD.
Max Maier
CEO - CHECK CLOUD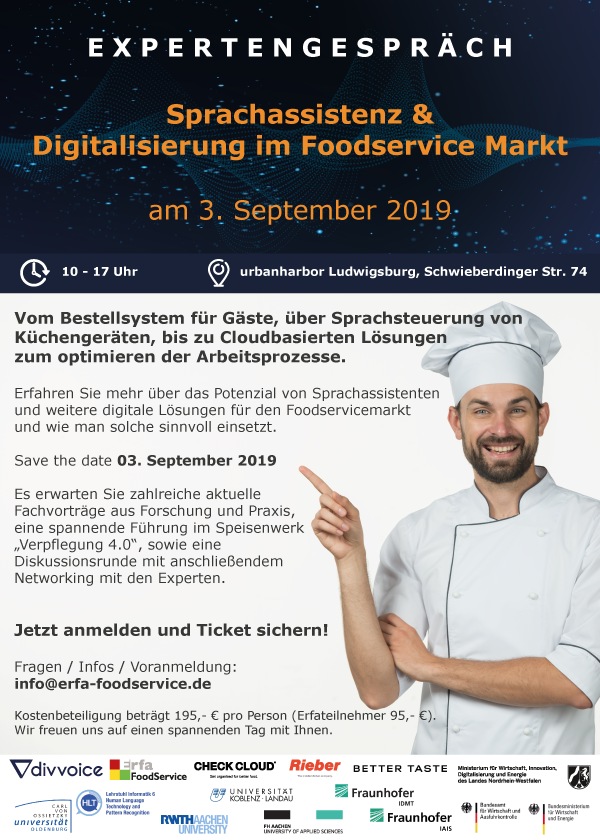 Send us an enquiry - we look forward to working together to design the best solution for your business.
HACCP lists no longer 4 years in the confusing paper-folder chaos, but transparent, digitally retrievable at any time. All measuring points and documentation as well as alarms in one web interface.
Organize your operation no matter where you are and always stay informed about your process-relevant data.
Efficient energy management - is your refrigerator constantly 3 °C too cold?
Ask CHECK HACCP and uncover your savings potential.